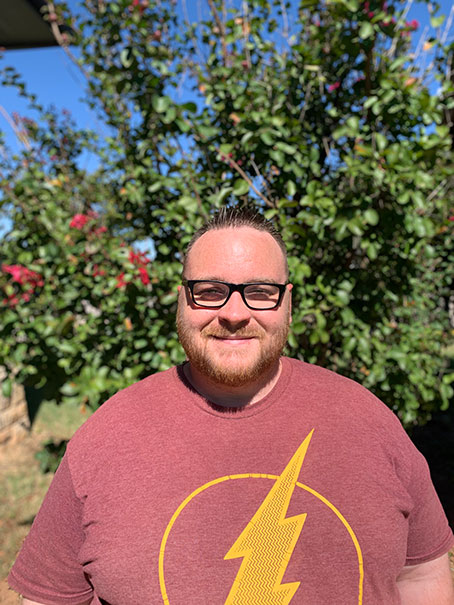 It has been a weird couple of months with Clubhouse being closed. Clubhouse was a big part of my daily routine. I would come everyday and participate in the work ordered day.  I loved it because I got to have a wide variety of experiences. I enjoyed speaking to the community at Clubhouse presentations, and helping with new member orientation. I also really enjoyed having the opportunity to help train new staff members and interns.  I really like to show people what Clubhouse is, and what it can do for people. I also miss being in the kitchen.  I love  making meals and working side-by side with people.  It makes me proud to be able to let other people taste my food and make them happy.
The work ordered day is very important to me.  When I couldn't do that anymore, it really messed my routine up, and messed with my head a little bit.  The work ordered day isn't able to function in the same way right now, but it is still important. That is why I attend the Zoom meetings everyday.  It is a great way to keep up with what is going on in the Clubhouse even if we can't be there in person. It is also so important to be able to see the members and know how they are doing.  I don't want anyone to feel like they are isolated or not a part of something.
        One way that I am still able to contribute to Clubhouse is by teaching Tai Chi classes on Tuesdays and Thursdays.  I started attending Tai Chi classes when Clubhouse was still open.  I kept doing Tai Chi at home by watching videos online. At first it felt weird to do the exercises at home because I was so used to doing it at Clubhouse.  I kept up with it though, and it helped me with the isolation because it relaxes me and keeps me calm.  It always makes my day a lot better.  As I continued doing my online classes, I began to improve and feel more confident in my abilities. I wanted to help other members get the same calming feelings that Tai Chi gives to me, and I offered to teach a weekly class.  I really didn't realize I would be so good at teaching classes, but I love it, and I continue to get better as the weeks go along. My next goal is to start a Tai Chi class outside, and I hope to be able to do that soon.